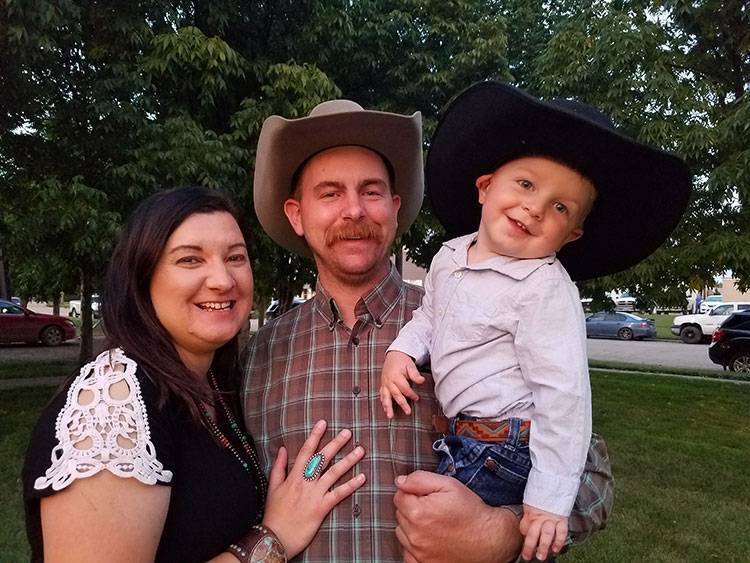 Homesteaded in 1893, the place we call home has been in our family for six generations and four generations have raised Angus cattle!
Located in central North Dakota, the ranch lies nestled in the hills near Sweet Briar Creek, north east of New Salem, ND. The ranch consists of mainly native grass pastures and small amount of cropland where cover crops, oats, and alfalfa/grass hay are grown.

The ranch is owned and operated by Richard and Jamie Fast and their daughter, Rachel and son-in-law, Jeremy Strommen. It was homesteaded by Jamie's great, great grand mother and her great grandparents proved up the homestead patent in 1901.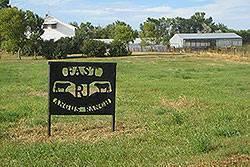 Jamie's dad, Allen Opp, became interested in Angus when his father, Simon Opp, at Hebron, ND, purchased their first Angus cows in 1951. When Jamie's parents, Allen and Fern, were married in 1957, they moved onto the family homestead near New Salem and continued to raise Angus cattle. The family business continued when Richard and Jamie were married in 1981 and started their registered Angus herd with cows that had been Jamie's 4-H and FFA show projects.


Today, the family tradition of raising Angus is carried forward with their daughter, Rachel and son-law, Jeremy, who are building their own herd and call themselves Strommen Cattle Company. Rachel is an environmental scientist for the North Dakota Department of Environmental Quality and helps out the ranch on weekends and evenings. Jeremy is the ranch's full-time herdsman and assistant manager. He is very knowledgeable about the herd and sale offerings. Feel free to call Jeremy at (701) 260-7405 with any questions you may have.