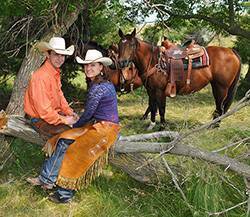 Our daughter and son-in-law, Rachel and Jeremy Strommen, are building their own herd of registered Angus called Strommen Cattle Company
Homesteaded in 1892, the place we call home has been in our family for 6 generations. Likewise Angus cattle have been a part of our family for 4 generations!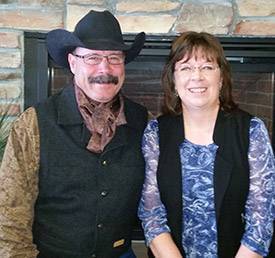 Located in central North Dakota the ranch lays nestled in the hills near Sweet Briar Creek. It consists mainly of native grass pastures and a small amount of crop land where wheat, oats and alfalfa/grass hay is grown.
Owned and operated by Richard and Jamie Fast and their daughter Rachel and her husband, Jeremy Strommen, the ranch was homesteaded by Jamie's great, great grandmother and the homestead patent was proved up in 1901 by her great grandparents all emigrates of Germany.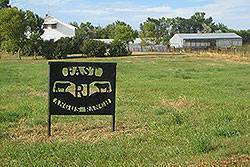 Richard and Jamie were married in 1981 and started their registered Angus herd with 5 cows that had been Jamie's 4-H and FFA show projects.
Rachel currently works for the North Dakota Department of Health as an environmental scientist. She is married to Jeremy Strommen. Jeremy and Rachel also have a small herd of cows and help in all the ranch activities.